BirdWeb: Seattle Audubon's Guide to the Birds of Washington State
Bird of the Week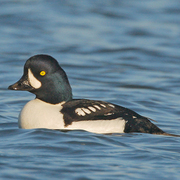 Want to catch a glimpse of the distinctive iridescent purple head contrasted by a white crescent shaped eye patch of the male Barrow's Goldeneye? Or the head pumping, wing flapping winter courting behavior as this handsome guy works to find a mate?
Birding Site of the Week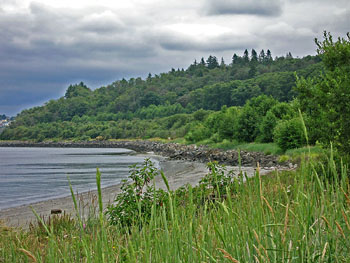 The 585 acres of varied habitat at Discovery Park offer great birding opportunities year-round. In winter, scan the blackberry brambles around the south parking lot for wintering Golden-crowned, White-crowned, Song, and Fox Sparrows. Feel like a long walk? Make your way down to the lighthouse to scan for wintering seabirds on Puget Sound.
Get Involved with SAS
Seattle Audubon has numerous resources available to you.